This week, I'm talking to Kayden Kross, the award winning porn star, writer, and model for the best-selling Fleshlight.

This bombshell bookworm and I get into everything from how the brain can be a powerful turn on to some exciting hands on (literally) oral sex tips. Kayden has tricks for both guys and girls and she's also talking about how a douchebag pony got her into the adult entertainment industry, so you don't want to miss out!

Ever wonder what the number 1 thing is that you need to know about the vagina? What about whether or not a guy can last too long in bed? All your questions answered and more on the latest episode of Sex With Emily.
Podcast: Play in new window | Download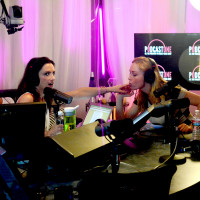 For more visit: http://sexwithemily.com/kayden/